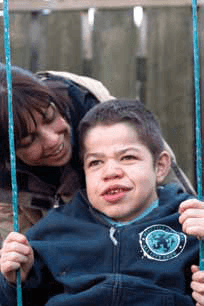 Greg was born healthy during a cold winter. As a young baby, he often suffered from ear and respiratory infections but it was attributed to the time of year. When these continued, his parents and ENT doctor thought it might be because he was picking up infections from other babies at day care.1 He also had bouts of diarrhea,1 but it was thought that this was likely to be related to the antibiotic medicine he was receiving.
Around the age of 1 year, Greg developed an abdominal hernia; his physician advised that it would probably resolve on its own so it was left untreated.2 His parents were concerned that it didn't seem to be going away but put it down to his ever-growing stomach.2 When Greg was 2 years old, the daycare nurses informed Greg's parents they were concerned that he was misbehaving and falling behind in his talking abilities.1,3,4
Greg's parents became worried and started to question their physician. Reviewing Greg's case history and noting the unresolved hernia and distended abdomen, the physician began to research Hunter syndrome.1 Even Greg's prominent brow fit the picture and soon, genetic testing confirmed the diagnosis.1,3
What are Greg's key symptoms that may have indicated to the ENT doctor that he had Hunter syndrome (MPS II)?
Frequent ear and respiratory tract infections1

Frequent upper respiratory tract infections and recurrent ear infections occur in most patients with Hunter syndrome1

Mental impairment and behavioral problems2,3,5
Abdominal hernia2
Distended abdomen, resulting from

hepatosplenomegaly

2
Chronic diarrhea2
Patients with the neuropathic phenotype will begin to display developmental and/or speech delays between the ages of 2 and 5 years3
Coarse facial features are a strong diagnostic indicator of Hunter syndrome1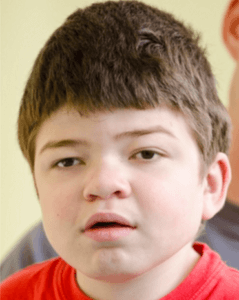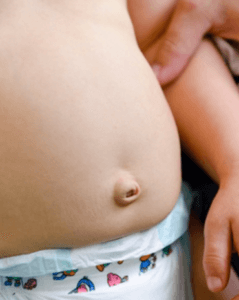 What should doctors/caregivers look out for?
Diagnostic indicators in a patient with the neuropathic phenotype of Hunter syndrome (MPS II)
Developmental delay, including speech1,3
Coarse facial features3,6
Profound and progressive mental impairment1

Seizures

1
Short stature; slowing in growth around the age of 3–4 years3,6
Joint stiffness and skeletal deformities6
Increased difficulties with walking, requiring mobility aid1
Chronic diarrhea1
Cardiac valve disease1
*  This is a hypothetical patient profile intended to represent a patient with neuropathic Hunter syndrome. Individual signs and symptoms may vary.