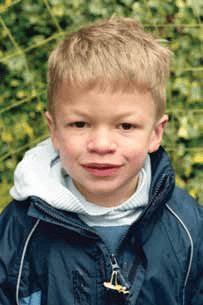 Russell was diagnosed with Hunter syndrome before his 3rd birthday, when he had already undergone two surgeries. At a young age he presented with an inguinal hernia,1 which after a period of watchful waiting was repaired. Russell suffered from chronic tonsillitis and recurrent ear infections;1 his doctor referred him to an ENT to try and establish and treat the cause.
The ENT physician eventually recommended a tonsillectomy.2 Russell's physician kept track of his case and the combination of these symptoms and surgeries flagged to him the possibility of Hunter syndrome.2,3,4 Russell was referred to a clinical geneticist, who confirmed a diagnosis of Hunter syndrome.4
What are Russell's key symptoms that may have indicated to the ENT doctor that he had Hunter syndrome (MPS II)?
A previously repaired hernia and a specific ENT surgical procedure2,3

Inguinal/abdominal hernia repair, adenoidectomy,

tonsillectomy

and tympanostomy are common surgical procedures in Hunter syndrome patients.2

Repeated ear and respiratory infections1,3

Frequent upper respiratory tract infections and recurrent ear infections occur in most patients with Hunter syndrome1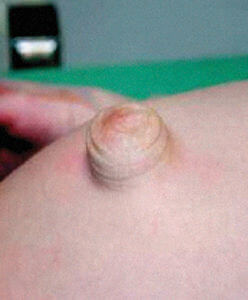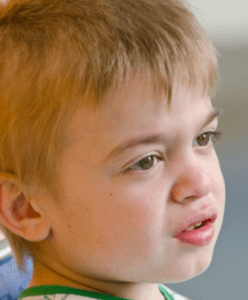 What should doctors/caregivers look out for? Diagnostic indicators of Hunter syndrome (MPS II) in a patient <3 years old 3
Dysmorphic, coarse facial features

Hepatomegaly

Umbilical

and

inguinal hernia
Otitis media

Enlarged tonsils/

adenoids

Nasal obstruction
*This is a hypothetical patient profile intended to represent a young patient with Hunter syndrome. Individual signs and symptoms may vary.