MANAGEMENT
Neurological symptoms can also make it generally difficult to understand cause–effect concepts, which in turn can interfere with the effectiveness of traditional disciplinary techniques such as time-outs. As a result, these techniques are usually unlikely to contribute to any long-term behavior change. It is important to take this into consideration when communicating to your child about positive and negative behavior, and to remember to have patience as they learn in their own way and at their own pace.
MISLABELING
One key difficulty that many caregivers face in relation to the emotional management of Hunter syndrome is that affected children may often be mislabeled as autistic due to their emotional expressions and behavior. This behavior can include tantrums that are difficult to manage or soothe, and limitations with regards to social skills and awareness of social cues.
SOCIAL INTERACTIONS
Children with Hunter syndrome are in fact social and interested in others. However, ways of expressing this may appear to cross social boundaries with other children and parents. For example, children with Hunter syndrome may invade others' space, bump into them, or bite in an attempt to interact and communicate. Rather than interpreting this as aggressive or malicious, it is important to understand the intentions behind this behavior and be able to explain this to other parents and children if necessary.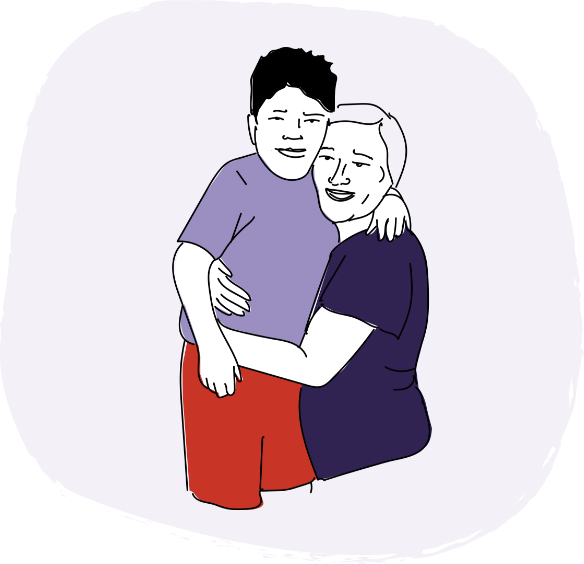 As certain management skills may not work for children with Hunter syndrome, it's important to take time to work out what works best for each child when disciplining or soothing them during tantrums. For example, safe clean chew toys may be a helpful soothing tool for children who are prone to biting. Focus on who your child is. Your child is a person who has Hunter syndrome but they are not defined by it; discovering what works best for your child will also provide insight into, and be linked to, their individual temperament and way of understanding the world.