Be prepared to explain Hunter syndrome or look for resources to share with your employer.
Explain the need to attend or take your child to medical appointments, and be realistic about how long this takes, including any travel time.
Discuss how your employer can support you, such as offering flexible hours, part-time working, and working from home. For guidance on adapting your home for work, check out our Home Life page.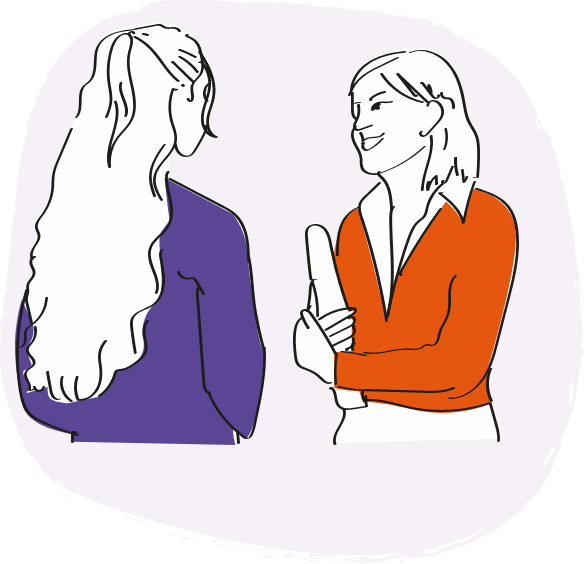 Your employer is also obligated to provide reasonable adjustments for employees that have disabilities, such as ensuring step-free access and enabling ground-floor working. We encourage you to research your rights and entitlements.
If you experience hearing difficulties and your workplace or school uses video call platforms, consider encouraging your colleagues/peers to switch on their cameras to assist with lip reading. Many video call platforms also provide accessibility tools such as auto-captions.
Screen readers allow people who are blind or visually impaired to use devices like phones and computers that have a screen. Many workplaces and schools utilize digital technology, and screen readers have made good progress in enabling technology to become more accessible.
And most importantly, remember to look after yourself and prioritize your health. Working beyond your limits could place your health at risk, so listen to your body and put your health first.